Shopping Cart
Your Cart is Empty
Thank you for your business!
You should be receiving an order confirmation from Paypal shortly.
Exit Shopping Cart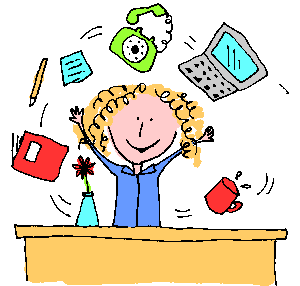 To get the most out of your job it's important to find the right fit for you. What type of work is best for you? You will need to consider your interests and abilities as well as other factors to find the job that will give you the most satisfaction and success.
What are your strengths and what do you need to improve? Do you want to work in a casual environment or would you like to work in an environment that requires you to wear business attire?
You will also need to think about the associated costs. Will you need more training or education? Will your choice of career mean you will have to commute? Gas and tolls can add up and a long commute could mean more wear and tear on your car which will mean more car repairs.
You will also need to learn about the future outlook for the type of work you want ot do. Will there be plenty of jobs available and if so where will those jobs be? Are there good benefits? What is the average pay rate?
The answers to these questions will help you get the whole picture for the career you are considering. Knowing yourself and learning as much as you can about what is actually like to work in this field will help you to make the best choice for you.
There are a variety of career tests and assessments that will help you learn which jobs will be your best fit. You can find a few assessments in "The Living Room".
You can learn about the future outlook for your chosen field as well as job pay and similar jobs on the Occupational Outlook Handbook website at https://www.bls.gov/ooh/
LEGITIMATE WORK FROM HOME JOBS
There are numerous work from home jobs advertised and many of them are from other parts of the country. You should investigate the company carefully before agreeing to work for them. Below are 2 jobs that are local.
ARISE - https://sign-up.ariseworkfromhome.com
Arise is a work from home customer service opportunity. You do not work for the company, you work for your self.
USA Survey Board - Earn at Home by Taking Polls - Data Entry Clerk
apply at - https://www.linkedin.com/jobs/view/1814166313/
Many people are working from right now because of COVID - 19 and a shift to working from home is expected to continue after the pandemic ends. Being able to work from home has many benefits. Apart from being able to escape the commute it allows you to be comfortable at home while making a living and there's no need to wear fancy clothes or makeup.

But there are some down sides to working from home too.

Children or family can be demanding of your attention,

You may not have a separate room that you can set up to use as your work area and you might not have the necessary equipment. If you do work from home, you should find a space where you can shut the door and let family members know that you are not to be disturbed. Home

Difficulty concentrating on work ican be another problem. Concentration killers include everything from noise to family or neighborhood activities or just observing the view of what's going on outside your window. This can make it hard to get work done.

If your going to work from home it will help to desginate an area as "your office" and make sure everyone understands that you are at work. You will also need to be able to keep yourself motivated and on stay task regardless of what is going on around you.

0

/